SAVE YOUR NAME AND NUMBER SOMEWHERE THAT YOU CAN EASILY FIND, YOU NEED THEM TO RECOVER YOUR ACCOUNT IF YOU LOCK YOURSELF OUT. WRITE DOWN YOUR PASSWORD, SECRET ANSWER, AND PROVIDE A VALID EMAIL ACCOUNT(HOTMAIL). A CHANGE PASSWORD PROMPT APPEARS EVERY 60-90 DAYS.
Registration Guide
Select an age.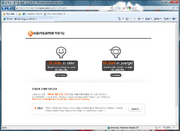 You must use Internet Explorer and visit https://members.hangame.com/register/index.nhn Select the button on the left if your KSSN is over 14 years old, otherwise select the button on the right.
There should also be a few ActiveX controls, you should just accept all of them, it's hangame.
Recommended to be 20+ to avoid complications if you decide to purchase premium services later on.

Accept terms.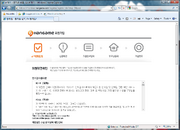 Select all checkboxes on this page, then click the orange button to continue.
Enter name and KSSN.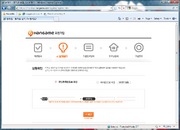 Enter your Korean name in the left field, then your matching KSSN.
Please note that it must be a real and unused identity.
Confirm and continue.
If you are using a real KSSN that hasn't been used for more than 3 accounts, you will see the following screen.
If you see anything else it is most likely not usable.
Click the orange button to continue.
Enter information.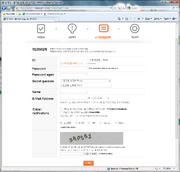 Type your ID, check if it's available.
Type your password, then type it again.
Pick a secret question from the drop-down list, then type an answer.
Type your Korean name again in the Name field.
Enter your email address, the bottom option on the drop-down selects "Other" and you can enter your own e-mail provider if you need.
Skip over the checkbox options.
Enter the numbers shown.
Confirm with the orange button.
Finishing up.
Click the orange button and you will be presented with the hangame website and you will be logged into your new account.
After finishing filling out information an e-mail will be sent, you don't need to click anything from it.
You're all ready to go. I would suggest writing down your information and keeping it safe if you can.
During large patching, it will come up with a lot of errors, etc. Just relaunch the client from the site when this happens.
Official Game client download Mediafire mirror