This guide is very long. Open the table of contents to find what you're looking for. You can use google translate instead of this guide if you want to.

The purpose of this guide is to help you navigate and understand the Korean fansite and MHF database located at http://mhf.inven.co.kr/

Don't you hate it when you finally type the name of the item your looking for and the search results shows you something, that you dont understand? well from here on, you shouldn't have any problems :P
here's the Translation for Inven, so its best you have 2 tabs, one for this guide and one for Inven
[Note: To those who dont know about MHF Inven, its a Korean MHF Database/Community site. Every detail of where to find how to find, how to make, what to make etc. Additional Info; to register there, you need a KickASSNumber again, but dont really have a reason to register.]
MAIN PAGE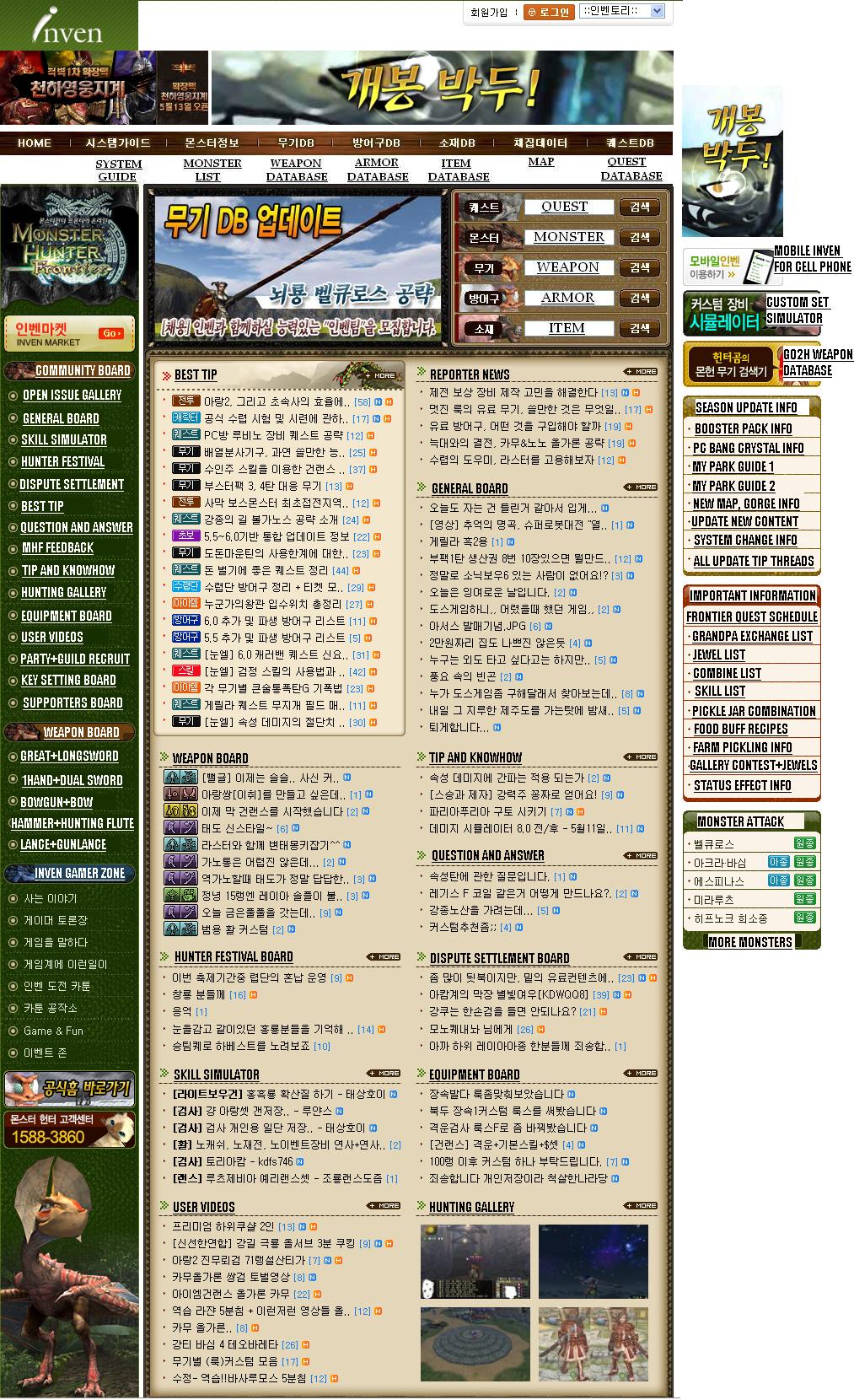 MONSTER PAGE
ARMOR PAGE
WEAPON PAGE
Guide made by Hotshotz79 (IGN: Kulsoom) for the n00bs forum. Used with permission.
ITEM PAGES
QUEST PAGE